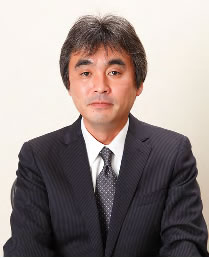 President and CEO  Yusuke Nakagawa
• Core Principles
Integrity
Innovation
Practicality
• Quality Objectives
1. Customer-driven focus
2. Continuous improvement
3. Knowledge and awareness
• A Word from the President
In Toyama, which is well-known throughout Japan as a supplier of medicines, Shohoku Laminate Industry Co.,Ltd. (formerly Nakagawa Seikanjo) was founded in 1903 as a dedicated packaging supplier.
The company originally started out making cans. Today, we manufacture and distribute a variety of aluminum foil and other flexible packaging materials to over 400 companies in Toyama and throughout Japan.
SHL supplies a wide range of coated and dry laminated aluminum foil products available in different thicknesses.
Our unique, industry-leading production systems produce high-grade packaging materials suitable for medicinal and pharmaceutical products as well as sensitive electronic parts and components.
Over our long and proud history of more than 110 years, we have always put the customer first. Our aim is to make a lasting contribution to society, and to this end we strive to be flexible and responsive to the changing needs of the marketplace.
We are grateful for the ongoing patronage and support of our loyal clientele over the years, and we look forward to working together in the future.